Equipment: Particle charge detector Mutek PCD-03, GmbH, Herrsching, Germany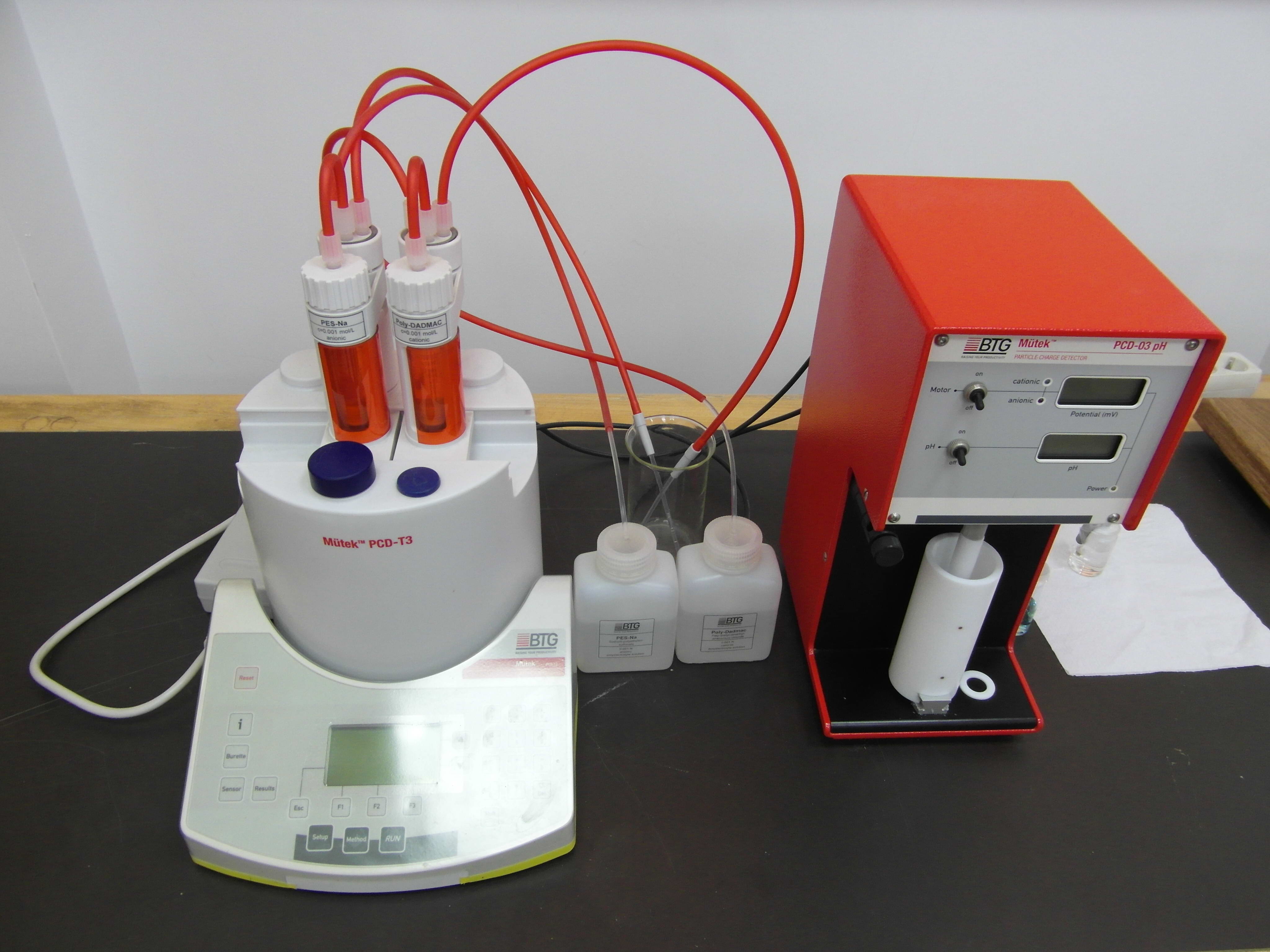 Used to determine the concentration of water-soluble ionic polymer solutions and the zero charge point in the case of composite micro- and nanoparticles.

- Dr. Ecaterina Stela Dragan / sdragan@icmpp.ro - Dr. Florin Bucatariu / fbucatariu@icmpp.ro
Equipment: Shimadzu Testing Machine EZTest (EZ-LX/EZ-SX Series)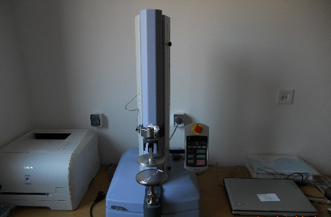 Used to perform tensile, compression and bending tests for soft materials (maximum load capacity 500 N).

- Dr. Maria Valentina Dinu / vdinu@icmpp.ro
Equipment: ND-R Rotary Dip Coater, Nadetech Innovations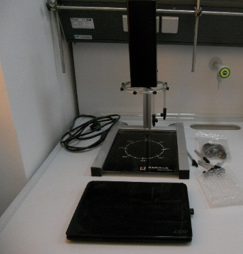 The ND-R Rotatory Coater is used for the deposition of thin polyelectrolyte films onto planar substrates by wet deposition. It offers a high versatility for multistep deposition which requires the consecutive immersion in vessels with different solutions in a small space.

- Dr. Claudiu-Augustin Ghiorghita / claudiu.ghiorghita@icmpp.ro
Equipment: Glove box MODEL: 2GB S, Changshu Tongrun Electronic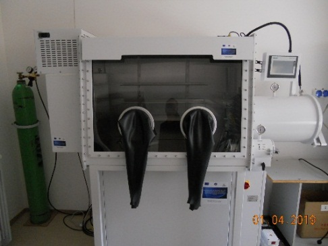 Used to handle samples with high sensitivity to humidity and oxygen in high-purity controlled atmosphere.
• stainless steel construction, with 3 height adjustable interior shelves
• vacuum transfer chamber with access hatch and pressure relief valve, including mini transfer chamber
• automatic pressure controller
• fluorescent and UV germicidal lamps
• humidity and oxygen sensors

- Dr. Marius-Mihai Zaharia / zaharia.marius@icmpp.ro
Equipment: UV-Vis Spectrophotometers (SPECORD 200 Plus and SPEKOL 1300, Analytik Jena)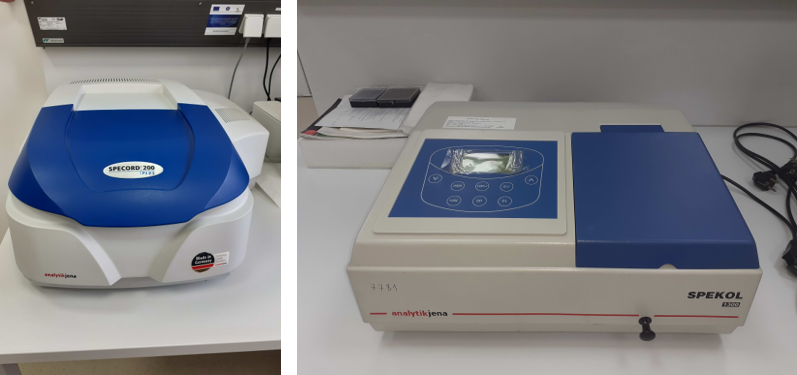 Used to measure the concentration of bioactive compounds (drugs, metal ions, proteins, model dyes etc.).

- Dr. Maria Valentina DINU / dinu@icmpp.ro - Dr. Silvia VASILIU / msilvia@icmpp.ro
Equipment: Rotary evapporators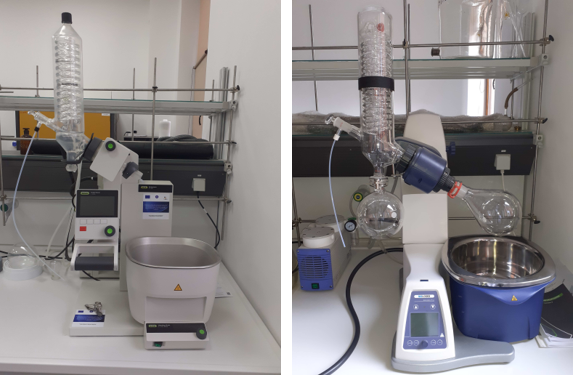 Büchi R-300, BÜCHI Labortechnik AGm
RE100-PRO, SCILOGEX LLC
Distillation units with laboratory applications, such as concentrating solutions, removing solvents, vacuum drying wet solids, degassing liquids.

- Dr. Claudiu-Augustin Ghiorghita / claudiu.ghiorghita@icmpp.ro - Dr. Maria Marinela LAZĂR / mariperju@icmpp.ro
Equipment: Ultrapure water purification systems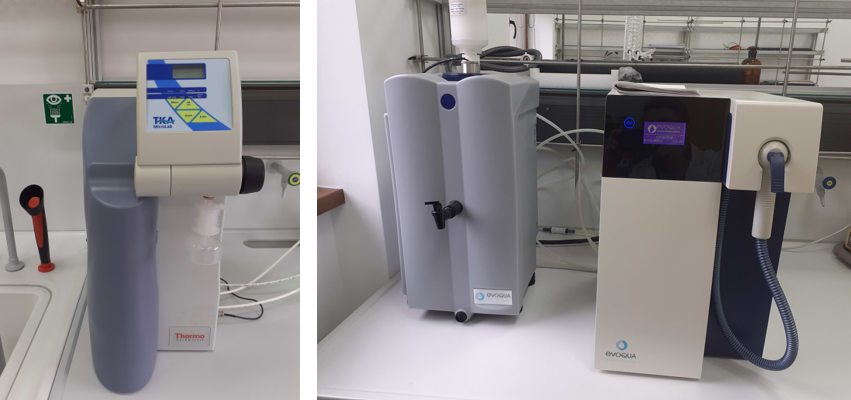 TKA Microlab, Thermo Scientific
TKA Microlab is a compact complete-system that produces 6 litres of ultrapure water per hour. The built-in 6 litre tank for ultrapure water has a conical bottom for complete emptying and is equipped with a sterile vent filter and a pressure pump for supplying equipment connected downstream (e.g. autoclaves, analyzers). If required, a flexible dispenser with a sterile filter can be connected to the tank. The system has a small footprint, is very attractively designed and looks good in any laboratory.
https://axeb.dk/wp-content/uploads/2014/05/TKA_MicroLab_engl2.pdf
EVOQUA ULTRA CLEAR® TP TWF, Evoqua Water Technologies LLC
The EVOQUA Ultra Clear TWF system is equipped with all the necessary components to produce reagent grade water (resistivity of 18.2 MΩ-cm and TOC level between 1 - 3 ppb) directly from municipal tap water.
https://www.evoqua.com/en/brands/lab/Pages/Evoqua-UltraClear-TP-TWF.aspx

- Dr. Florin Bucatariu / fbucatariu@icmpp.ro
Equipment: OMNICOLL fraction collector/sampler coupled with HIFLOW peristaltic pump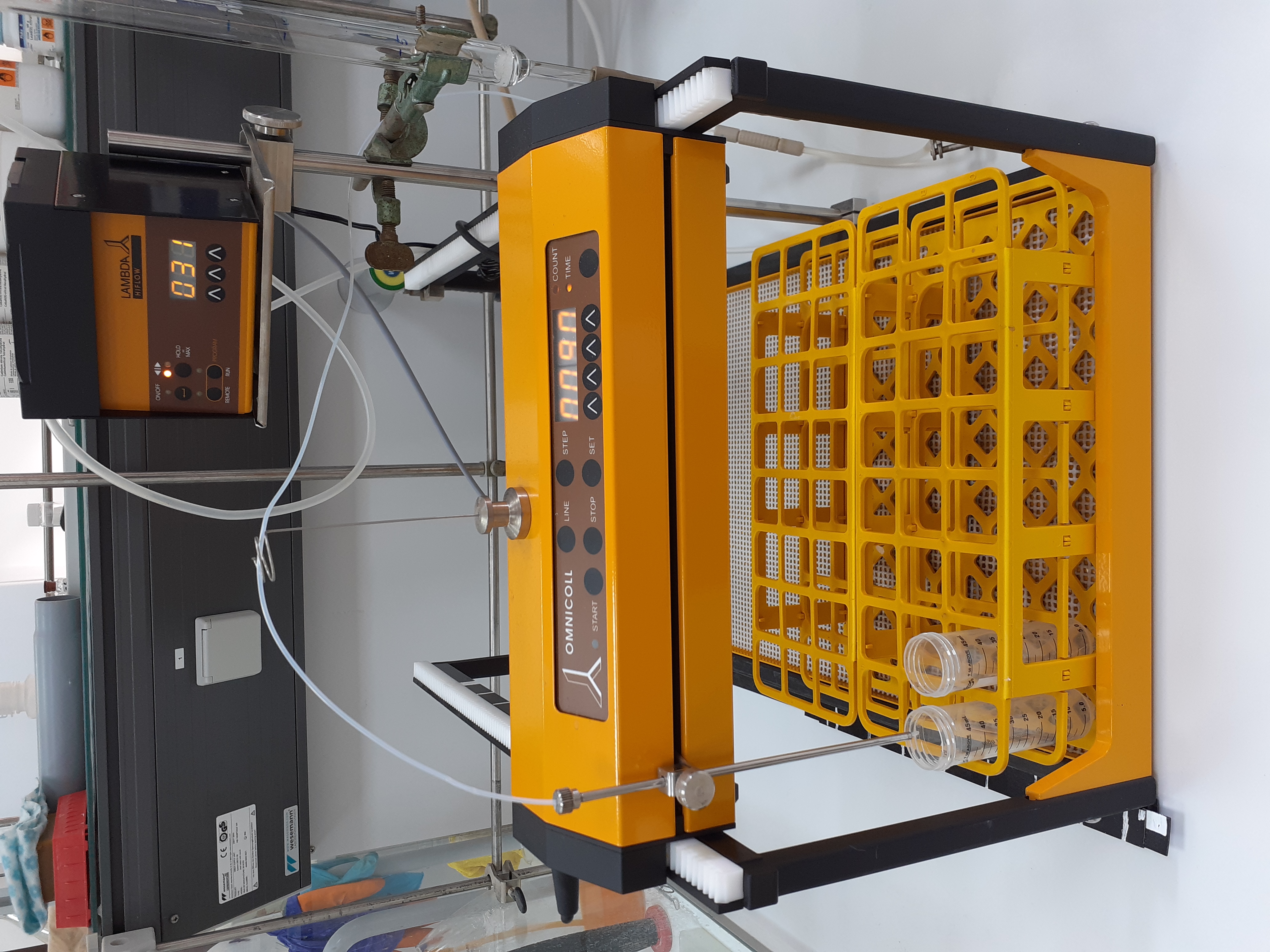 Used to collect multiple sample fractions as a function of time or volume in chromatography or dynamic sorption experiments.
PRODUCER: LAMBDA LABORATORY INSTRUMENTS
https://www.lambda-instruments.com/fraction-collector/user-manual/



- Dr. Maria Valentina Dinu / vdinu@icmpp.ro - Dr. Claudiu-Augustin Ghiorghita / claudiu.ghiorghita@icmpp.ro