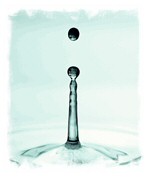 Under the Auspices of:
The Romanian Minister for Education, Research and Innovation
The Austrian Federal Minister for Science and Research
Objectives:
The Romanian-Austrian Science Day is organised in order to further stimulate and intensify the co-operation in science, research and higher education between Romania and Austria. The objectives of the Romanian-Austrian Science Day are:
to promote or initiate new and ongoing cooperation activities,

to facilitate meetings between potential academic and research partners from Romania and Austria,

to enhance and deepen the contacts in higher education and research between Romanian and Austrian universities and/or research organisations,

to explore possibilities for developing new partnerships and deepening existing collaboration in joint study programmes, projects and research activities.
The research topics considered within the Visiting & Partnering Day are:
Health,
Food, Agriculture and Fisheries, Biotechnology
Information & communication technologies
Nanosciences, nanotechnologies, materials & new production technologies
Energy
Environment (including Climate Change)
During the Visiting & Partnering Day representatives from Austrian universities and research organizations will have the opportunity of site visits to the following universities and research institutes in Iasi:

The organizers hope that promising new project ideas and new promising collaborative partnerships will be identified as results of the Romanian- Austrian Science Day.
Organisers:
Ministry for Science, Education and Innovation, Romania

Austrian Federal Ministry of Science and Research (BMWF)

Romanian National Authority for Scientific Research (ANCS)

Austrian Research Promotion Agency (FFG)
Venue:
"Alexandru Ioan Cuza" University, Boulevard Carol I, No. 11, Iasi, Romania